Fix high employee turnover with meaningful workforce insights
Learn how Pattyrn's people analytics platform can help you identify and improve employee satisfaction, engagement and retention in your organization.
Why tech companies choose Pattyrn
But failing to keep it to a minimum costs your organization. There are two types of turnover to keep in mind:


Healthy churn that occurs due to employee career or life change


Unhealthy churn caused by unsatisfactory employee experiences like burnout and a lack of growth opportunities


As a manager, especially in a remote organization, you may find it difficult to understand why so many employees are churning despite your efforts to engage and inspire them. But how do you solve this when you have little to no visibility into your remote teams?
Are you facing these challenges in your remote organization?
Losing skilled workers due to unstructured workplace processes


Losing skilled workers due to a lack of movement in their role


Losing workers to head hunters or competitorLosing workers to head hunters or competitor


Facing increased numbers of negative exits i.e. disgruntled employees


Why people analytics are the employee burnout solution you didn't know you needed
Pattyrn's people analytics platform allows employees to set a baseline for their usual engagement level. As a manager, you will see the ebbs and flows of those engagement levels and become alerted proactively when they fall below the set baseline.
For example, if you have a team member that has been at your organization for four years, yet have had no change in their role or work responsibilities, you may see their engagement levels dropping. Pattyrn can indicate that this person might start looking for opportunities for growth elsewhere if they are not provided at their current employer. It will also mean they are more susceptible to headhunting outreach which can put your organization in a vulnerable position
To learn more about how Pattyrn can help you fix employee turnover, check out this blog that breaks down all of our relevant reports.
Create a workplace employees don't want to leave
Access Pattyrn's all-in-one people analytics dashboard to:
Identify and improve employee retention rates across departments, teams, position seniority or the company at large


Reduce negative churn (disgruntled employees)


Increase employee satisfaction levels


Increase word of mouth and employee referrals


Attract top talent by fostering a happy and healthy work culture you can brag about


Be a manager that cares and supports growth in your organization


Why Pattyrn?
You might be wondering, what makes Pattyrn better than other employee burnout solutions?
We'll break it down for you:
Pattyrn's people analytics platform recreates an in-person office experience by looking across your technology stack so you can see how your employees are experiencing work in a remote environment.
More specifically, it aggregates and recognizes work patterns in digital tools like: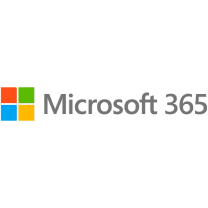 Don't see the tools you use here? Let us know! We are adding new integrations all the time and might even be working on what you need at this very minute.